Floor Heating Thermostats and Towel Rail Timers
Floor heating thermostats and towel rail timers make keeping your bathroom and home warm easy. Using 'set and forget' technology, you'll have warmth at your fingertips whenever you need it.

All our under floor heating comes with an easy to program standard touch screen thermostat or can be swapped out for a glass front or
dual thermostat / timer option.

Our timers are the perfect solution for controlling your heated towel rail, ensuring you have dry, warm towels throughout winter.
Timers and thermostats can be purchased separately or bundled with a DIY Kit or heated towel rail.
Free delivery Australia wide
Standard Touch Screen ThermTS8100W-TH-V
---
Included as standard with DIY Kits or separately for $200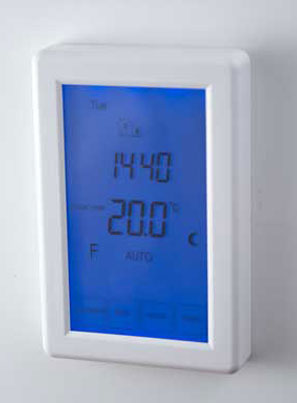 Suitable for floor heating and standard with DIY Kits
Features
Setback temperature
Programable 7 Day 24 Hour Digital Timer
Floor or Air Sensing
2 programming options - 7 day or 5/2 day
Slimline design
Blue back light when operating
4.3" display
Touch screen technology
Available in vertical or horizontal
16amp / 3700 watts load
2 year warranty
---
Programming instructions for TS8100W-TH-V thermostat
Glass Front ThermostatGTSW-TH-V
---
Or $35 incl GST when purchased with a DIY kit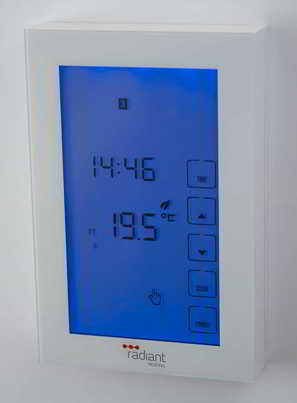 Suitable for floor heating and DIY kits
Features
Setback temperature
Programable 7 Day 24 Hour Digital Timer
Floor or Air Sensing
2 programming options - 7 day or 5/2 day
Slimline design
Blue back light when operating
4.3" Display
Touch screen technology
Available in vertical or horizontal
16 Amp / 3700 watts load
2 year warranty
---
Programming instructions for GTSW-TH-V thermostat
Dual Therm TS8100W-TH/TIM-DUAL-V
---
Or $35 incl GST when purchased with a DIY kit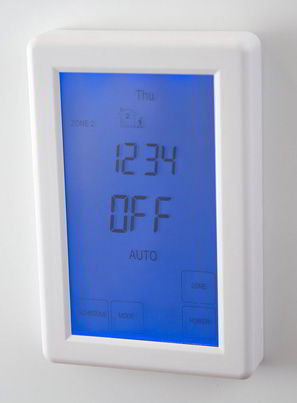 Features
Setback temperature
Programable 7 Day 24 Hour Digital Timer
Floor or Air Sensing
2 programming options - 7 day or 5/2 day
Slimline design
Blue back light when operating
4.3" display
Available in vertical or horizontal
16 amp / 3700 watts max load
2 year warranty
---
Programming instructions TS8100W-TH/TIM-DUAL-V therm / timer
DEVIreg 330 DINrail 5 to 45c
---
Or $10 when purchased with a DIY Kit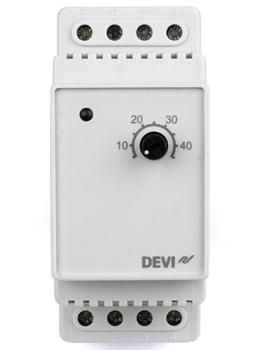 For home automation & remote control
Features
For DINrail mounting
Low temperature area
Night setback 5c
Low stand-by consumption
LED indicator
Easy to operate
2 year warranty
---
Data Sheet for 140F1072 thermostat
Towel Rail Timers
A Digital Timer Switch is an ideal solution for automatically controlling your heated towel rail. No longer will you forget to turn it on, or leave the rail on all day because you can simply program the timer to turn your towel rail on before you get up and turn it off a few hours later when the wet towels have dried.
The modern touchscreen digital display with its blue backlight will look great on the wall of your bathroom, or if you prefer, wire it into a cupboard so it's out of the way.
The timer switch can operate in a 7 day or 5/2 mode both with two on and two off settings, so you can set it up to fit your particular routine.
All of our digital timer switches are for 230/240V input, and the maximum load is 16A.
For the perfect solution to control floor heating and your heated towel rail, try the
Touchscreen Digital Timer Switch / Thermostat Combo Unit - Vertical Orientation [TS8100-TH/TIM-DUAL]
Standard Towel Rail Timer TS8100W-TIM-V
---
Standard towel rail timer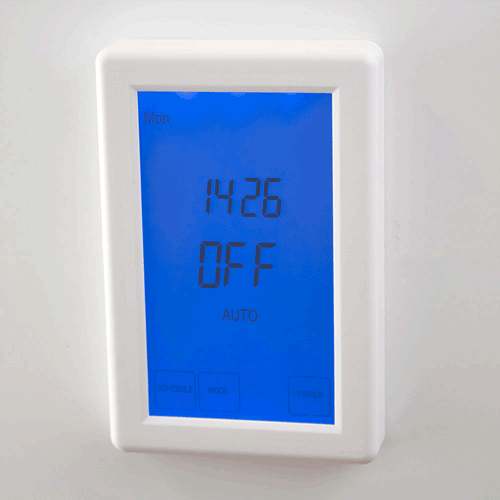 Features
16 Amp rating (suitable for all heated towel rails)
Blue backlit display which illuminates for easy programming
Manual or program mode
Timing: 2 on and 2 off times per day
5/2 or 7 day timing mode
Keypad lock function
120mm x 80mm x 18mm (fits into a standard wall box/bracket)
2 year warranty
---
Programming instructions for TS8100W-TIM-V thermostat
Glass Front Towel Rail TimerGTS-TIM-V
---
Glass front timer for towel rails
Features
Programmable 7 Day 24 Hour Digital Timer switch.
2 programming mode options
Slimline design
Blue back light display when operating
Responsive digital touchscreen
Thermostat maximum load is 16 amps / 3700 watts
2 year warranty
---
Programming instructions for GTS-TIM-V timer