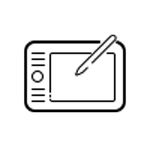 1
Step 1
Send us your plans
and let us know what type of heating we'll be installing e.g. inscreed, under tile or inslab.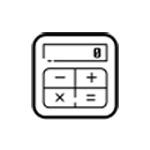 2
Step 2
We'll calculate the area for your floor heating and reply to you with a quote for full installation.

3
Step 3
Once your other trades (such as the waterproofer) have completed their roles we can lock in a day for installation.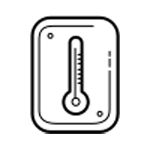 4
Step 4
Your floor heating will be installed and once payment has been finalised, we'll provide your thermostat and operating instructions.

Calculate the area for floor heating
Have your architect or builder calculate the area for floor heating excluding the area for toilets, showers, basins and cabinets. We can install floor heating in your shower but require advance notice so we can work with your waterproofer.

Quoting
Once we've received your quote request or call with the area to heat, we'll send you a quote for your consideration. All quotes are valid for 30 days

Choose your install date?
Once you've accepted our quote, we'll work together to find a day to suit you and to fit in with your other trades. E.g waterproofers and tilers. For a fast job, we appreciate a clean area free of debris wherever your floor heating is to be installed.

Day of installation
Your day for warm floors has arrived! One of our team will install your floor heating ready for your electrician to fit off the thermostat once your payment has been finalised. Payment of the thermostat can of course also be made prior to install so we can bring it with us for your electrician which makes for a seamless floor heating experience.