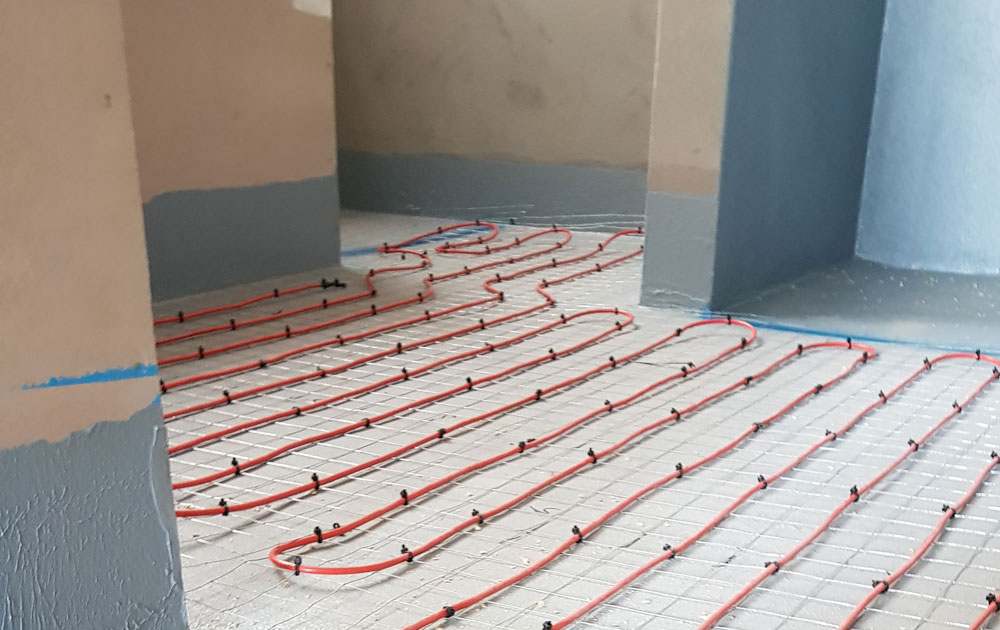 In-screed heating is ideal for new bathrooms and most bathroom renovations. It's also often used below travertine, stone and porcelain where the existing floor needs to be screeded anyway.

Advantages of in-screed heating include:
• Very low risk of damage by tiler
• Suitable for most floor coverings, but mostly tiles & stone
• Digital thermostat control
• Suitable for bathrooms & living areas

Our in-screed cables are approx. 6mm in diameter and 20 watts per linear metre and act as a direct floor heating system. They're designed to be installed in a thin sand and cement screed of approx 20-40mm and are usually fixed down to the existing slab with a fine galvanized mesh or our specialised fixing clips.
An average sized bathroom of around 4sqm of free floor space, costs approx $720* including electronic programmable timer / thermostat.
For larger areas approx $65* per square metre plus $175 for the Electronic Programmable Timer / Thermostat.
* Prices are an estimate only. For a detailed quote for your project, please drop us an email or call.
Our under floor heating cables are approved to Australian Electrical Standards AS3000
Certificate Number CS8832/1