DIY Under Floor Heating Kits
Sydney Floorheating offers a range of DIY under floor heating kit options and products to suit most budgets and homes or commercial premises.

We can provide easy to install self-adhesive DIY mat kits which are suitable for installation under tiles and stone. Or for areas with an irregular shape, we can provide DIY cable kits for tying down to wire mesh.

All our DIY floor heating kits contain everything you need including simple installation instructions and a thermostat to make completing your floor heating job easy.

Our cable mats are manufactured to the highest standards, using our 3mm twin-core cable with built in earth.
The mats are 50cm wide and rated at 150w per sqm for large areas or 200w per sqm for bathrooms.

The typical room coverage, allowing for a gap around the edge of the room is about 80% of the actual free floor area.

For a price simply choose the type of floor heating kit below or send us your plans and we can custom design a system for you.
Or, if you prefer the fully installed option, contact us for an obligation free quote
Types of DIY Floor Heating Kits
In-screed DIY Mats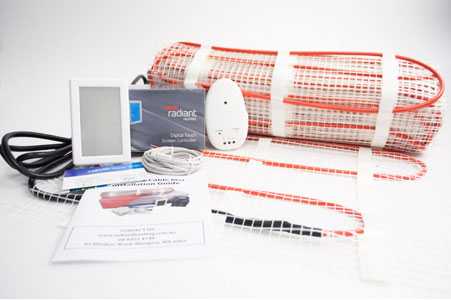 In-screed Cable Kits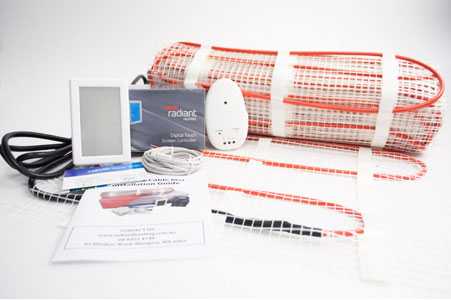 In-slab Cable Kits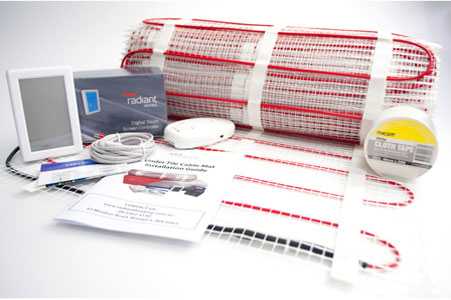 Under-tile DIY Mats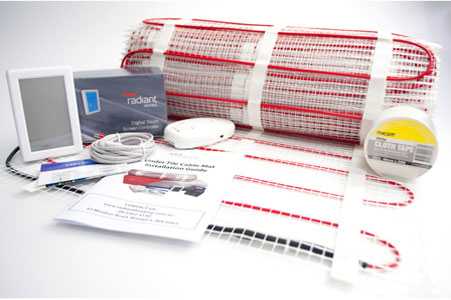 Electric Underfloor Heating Kit Inclusions
All Sydney Floorheating electric underfloor heating DIY kits are available for you or your builder to install. We provide all materials to complete the installation including easy to follow instructions.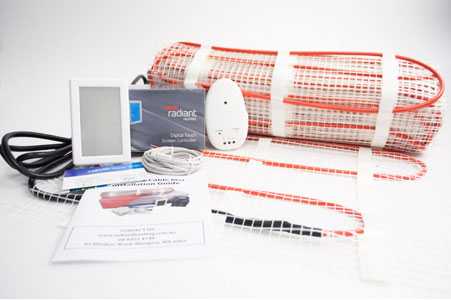 Electric Underfloor Heating DIY Kit Inclusions
* Sydney Floorheating heating cables or mats



* Floor heating sensor


* Cable alarm (to detect damage during installation)

* Detailed, easy to follow Installation Instructions

* 50x50mm galvanised wire mesh (where applicable)

* High tack woven cloth tape (where applicable)
Installation Instructions
All our DIY underfloor heating kits include a detailed instruction guide with step by step instructions to make installation quick and easy.
Wiring & Electrical Instructions
Technical Support
Sydney Floorheating prides itself on excellent customer service and technical support. Your kit will contain everything you need to make installation an easy process but should you have any questions or require assistance, please don't hesitate to call on 02 9482 5602 during business hours or via our contact page.