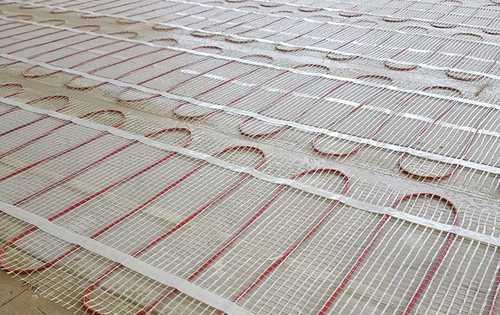 Under tile heating is the popular choice for renovations and homes where the slab/sub-floor is already down.

Advantages of under tile heating include:
• Ideal for renovations including bathrooms
• Suitable for any tiled floor
• Primary heating system for main living area
• Thermostatically controlled
• Fast warm-up times
* Minimal effect on existing floor height

This cable is only 3mm thick and can be used directly under the tile, or in some cases (depending on the types of tiles used) your tiler may prefer to cover the cables with a thin levelling mix.
Approx $80* per square metre plus $200 per Electronic Programmable Timer / Thermostat with floor sensing probe.
* Prices are an estimate only. For a detailed quote for your project, please drop us an email or call.
Our under floor heating cables are approved to Australian Electrical Standards AS3000 - Certificate Number CS8832/1