Benefits of Under Floor Heating
Under floor heating is gaining popularity in Australia as more people become aware of the benefits and how energy efficient it is to run.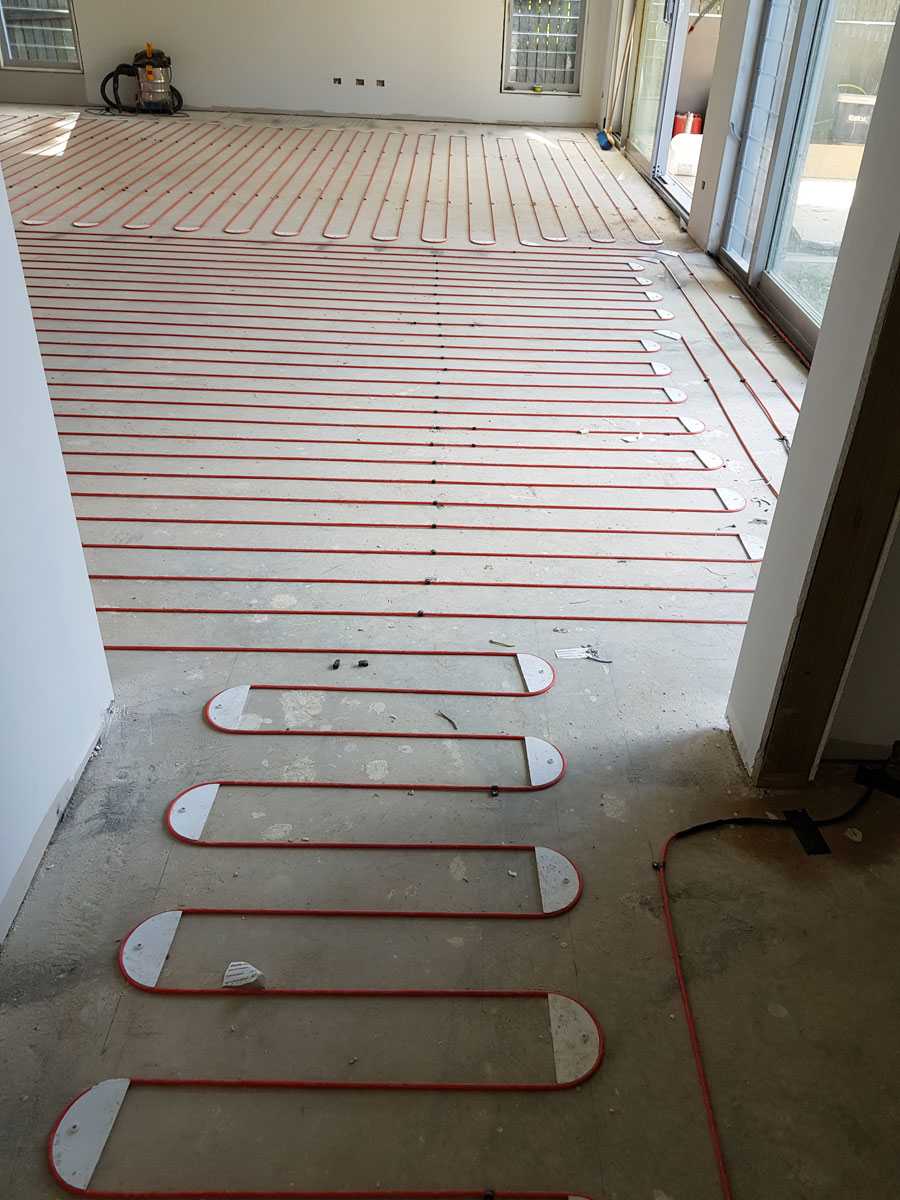 Benefits of underfloor heating include:
• Comfortable, evenly distributed temperature throughout the room
• Warmth at your feet and not at your head
• Fully controllable and independently zoned by room
• A maintenance free heating solution
• No drafts
• Completely invisible
• Greatly reduced dust circulation (perfect for families with allergies)
Today's floor heating systems are fully controllable; and can be independently zoned to individual rooms and they are extremely reliable. Modern under floor heating provides many advantages over traditional convection based systems and reverse cycle air conditioning

Many of our customers say that floor heating is the best type of heating they've experienced and in most cases, no other heating is required.

Where large floor surfaces exist, it is possible to achieve ideal comfort conditions with a slightly lower ambient air temperature, resulting in more comfortable conditions, greatly reduced dust circulation and lower energy usage.

These advantages are even greater in rooms where traditionally cold floor surfaces such as tiles, stone or polished concrete are used, since these become your heating system rather than creating drafts and cold spots.

Traditional Heating Systems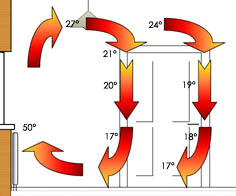 A traditional convention heating system causes large amounts of constantly rising & falling air causing drafts & dust circulation.
Under Floor Heating Systems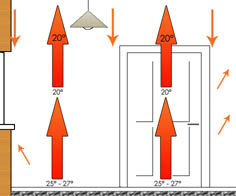 Under floor heating systems work at much lower temperatures and generate warmth where it's needed, not at the ceiling
With the rising costs of energy prices, underfloor heating is rapidly becoming recognised as an energy-efficient alternative for many home owners
Still Not Sure Whether Floor Heating is For You?
Give us a call and we'd be happy to offer some advice